Welcome to The Gawaling, an exquisite oasis of luxury nestled in the breathtaking landscapes of Leh Ladakh. As one of the premier 5-star hotels in the region, we redefine opulence and offer an unparalleled experience for discerning travelers seeking the perfect blend of comfort, tranquility, and warm hospitality.
Unravel the Charms of Leh Ladakh
Leh Ladakh, located in the pristine valleys of the Himalayas, is a destination like no other. With its majestic mountains, serene lakes, and vibrant cultural heritage, it beckons adventurers and culture enthusiasts alike. The Gawaling, strategically situated amidst this natural splendor, provides an ideal base for exploring the wonders of the region.
Elegance and Comfort Personified
Step into a world of refined elegance as you enter The Gawaling. Our meticulously designed rooms and suites boast a harmonious blend of traditional Ladakhi architecture and contemporary luxury. Each space is thoughtfully adorned with modern amenities, plush furnishings, and captivating views of the surrounding mountains, offering you the ultimate comfort and relaxation.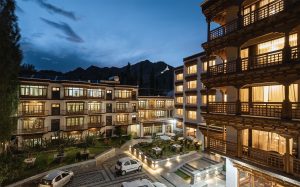 Indulge in Gastronomic Delights
Savor the culinary delights at our world-class restaurants, where our passionate chefs combine local flavors with international cuisines to create a symphony of taste. From authentic Ladakhi dishes to global favorites, every bite is a celebration of flavors and textures. Immerse yourself in the delightful ambiance and let our impeccable service elevate your dining experience.
Rejuvenation of Body, Mind, and Soul
Experience the epitome of relaxation at our luxurious spa, where ancient healing traditions and modern wellness practices converge. Indulge in a range of holistic treatments and therapeutic massages, meticulously tailored to your needs. Let the tranquil surroundings and expert hands of our therapists transport you to a state of blissful rejuvenation.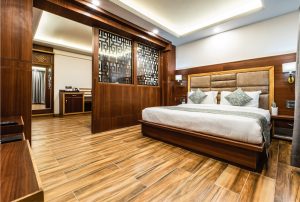 Unparalleled Hospitality and Personalized Service
At The Gawaling, we pride ourselves on our commitment to exceptional service and personalized attention to detail. Our warm and attentive staff will ensure that your every need is met with utmost care and professionalism. From arranging personalized excursions to offering insider tips on exploring Leh Ladakh, we are dedicated to curating a memorable and seamless stay for you.
Explore Leh Ladakh's Treasures
Embark on a journey of discovery as you explore the treasures of Leh Ladakh. From visiting ancient monasteries perched atop rugged cliffs to indulging in thrilling adventures like trekking, rafting, and camel safaris, the region offers a myriad of experiences for every traveler. Our knowledgeable concierge team will assist you in curating a bespoke itinerary that showcases the best of Leh Ladakh.
The Gawaling stands as a testament to the unparalleled luxury and warm hospitality that awaits you in Leh Ladakh. Immerse yourself in the awe-inspiring beauty of the region while reveling in the comfort and opulence of our 5-star retreat.
If you seek an extraordinary escape to the mountains, where every moment is infused with luxury and tranquility, The Gawaling is your gateway to an unforgettable experience. Book your stay with us and let us redefine your perception of indulgence and hospitality in Leh Ladakh.